The Best Shoes for Tennis
Happy US Open Week!
Tennis is arguably one of the world's most explosive sports, with split second timing and active reflexes, players of all ages and levels run that tennis court up and down. With all that in mind, tennis shoes are essential to elevate your game and build your confidence on the court.
What makes good tennis shoes?
Tennis shoes are a huge part of your game, but you don't have to look high and low for good shoes. There are three main components to tennis shoes that will work for any court.
Shoes for the right court
Thinking about the type of court you'll be playing on is helpful to understand how much bounce and force these shoes will need to take. Clay courts are much harder, and therefore, your shoes need more of a bounce, a little more softness to keep your knees feeling well and good. Look for shoes with extra padding, a comfortable sole, and a stable ankle. Grass courts are softer than most, and require shoes that have stable soles. You should feel low in the shoes and it should feel snug, but not tight.
Stability and balance with a sturdy base and a durable sole
Stability is one of the biggest things to get right. Look for shoes with built-in stabilizers and a large, sturdy base. To keep your shoes durable for a while, look for a durable sole, with a sturdy base. The base should be thick, but not wide to keep agile.
Our favorite tennis shoes for clay courts
Red clay courts are some of the softest courts, so looking for shoes with stability and traction is essential.
AllBirds
AllBirds tennis shoes are perfect for clay courts. The soft design and tight knit top help bring the whole shoe together to provide support and stability. See some of their best womens tennis shoes: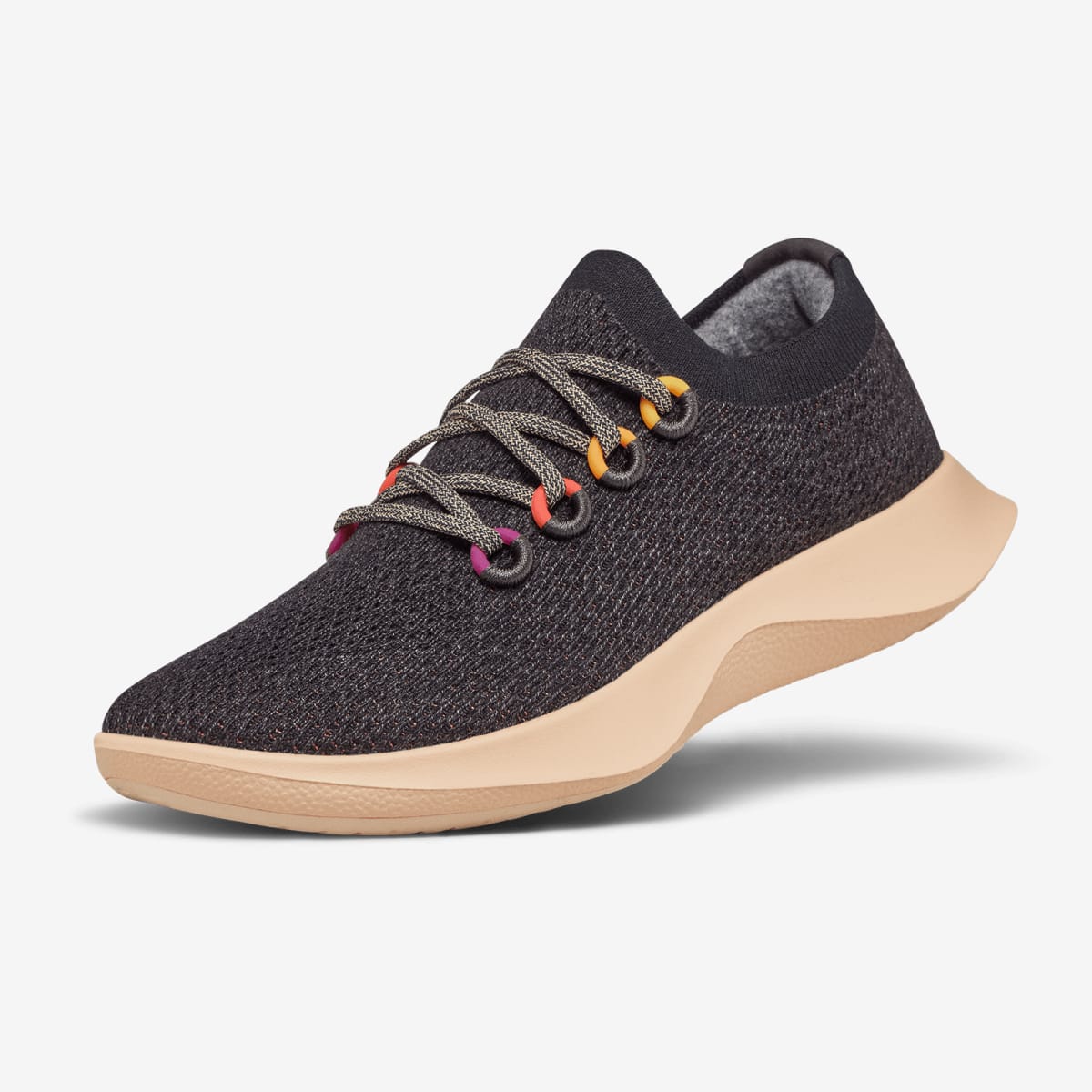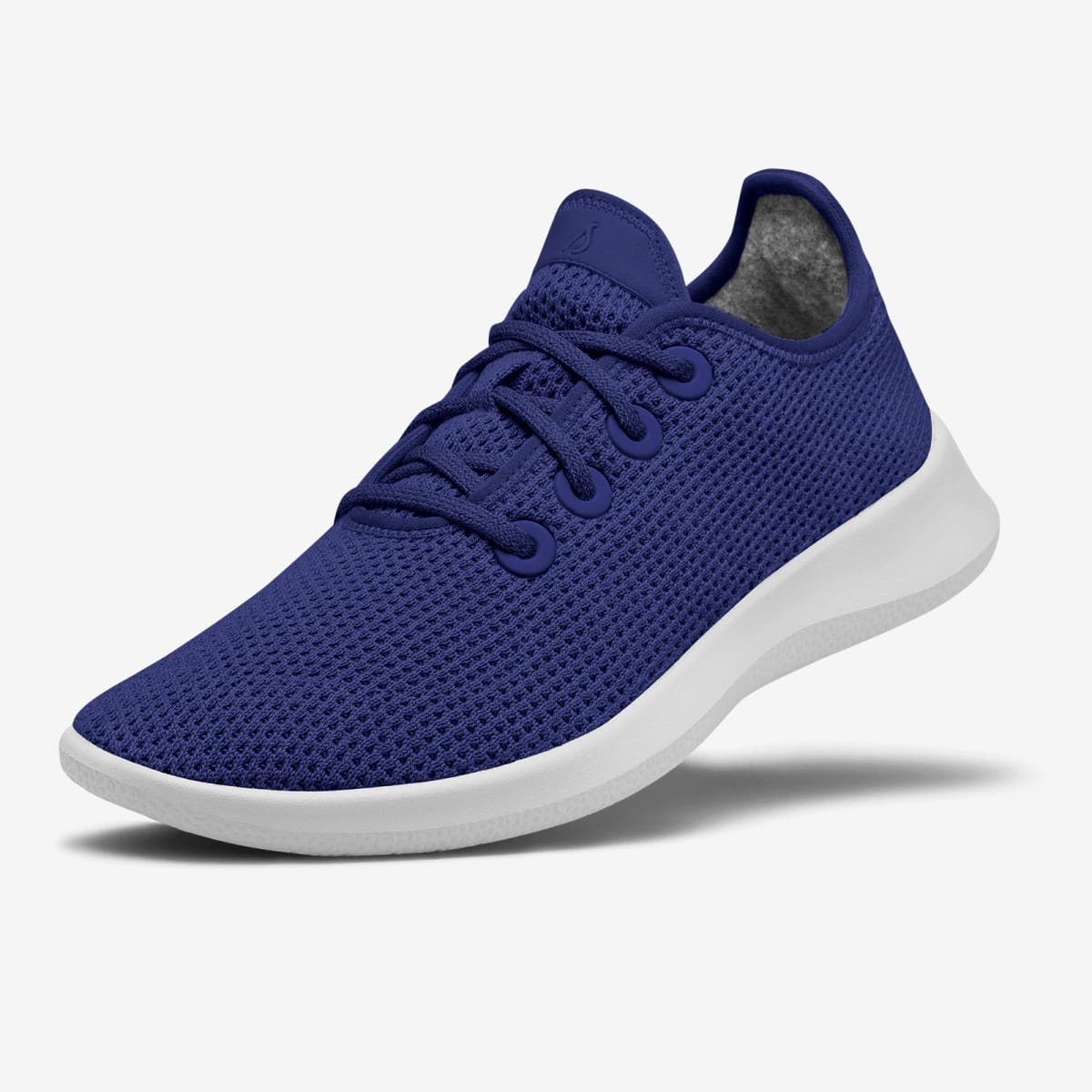 Asics
From Federer to Serena, Asics is a popular choice for all your favorite tennis pros. And no wonder! With shoes for every court style, Asics' clay court shoes are specially designed to keep you on your feet and moving. They keep your feet locked-in when you're switching directions and chasing down challenging shots.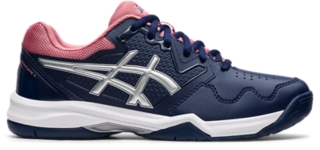 Our favorite golf shoes for grass courts
Grass courts, or "traditional courts", are very rare, and most players will never play on one in their career. The most famous grass court is Wimbledon, and you know we're obsessed with it! Grass was the first surface tennis was played on. These courts are rare because they're hard to upkeep and take a lot of maintenance. Grass courts cause low bounce, which means you need to have soft, bent knees which can cause an ache or pain here and there. Look for shoes with some cushion and a stable base.
Nike
Nike shoes are great for grass courts. In fact, they're a favorite of one Serena Williams, especially at Wimbledon! 
Copyright: Copyright (c) 2018 Shutterstock.
Here are some of the best Nike shoes for grass courts: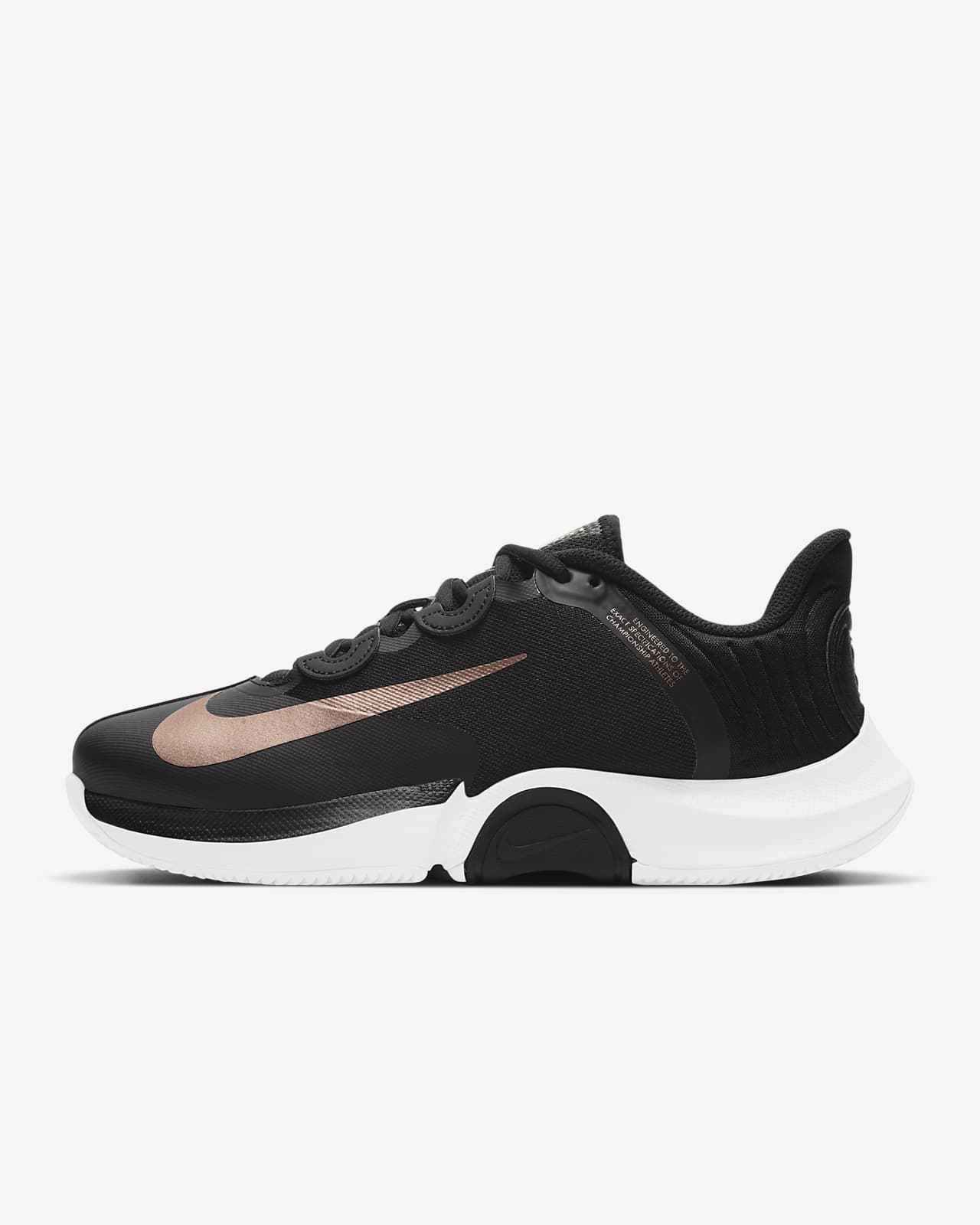 NikeCourt Air Zoom GP Turbo Naomi Osaka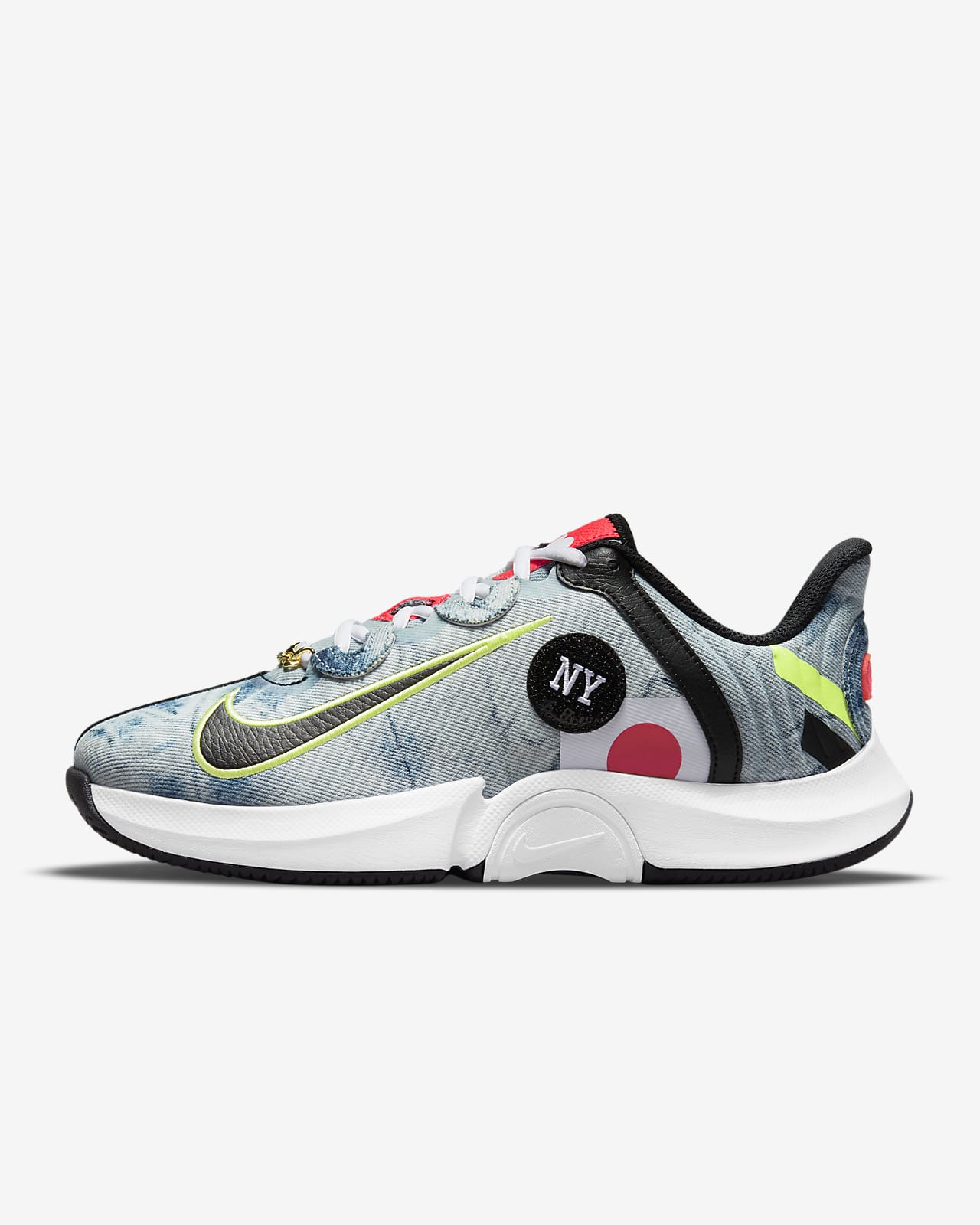 Adidas
Adidas tennis shoes have a long standing legacy in the tennis realm. From tennis pros like Stefanos Tsitsipas, Garbiñe Muguruza and Elena Rybakina to your elementary school almost-pros, Adidas is a family favorite. Check out some of Adidas' best sellers below: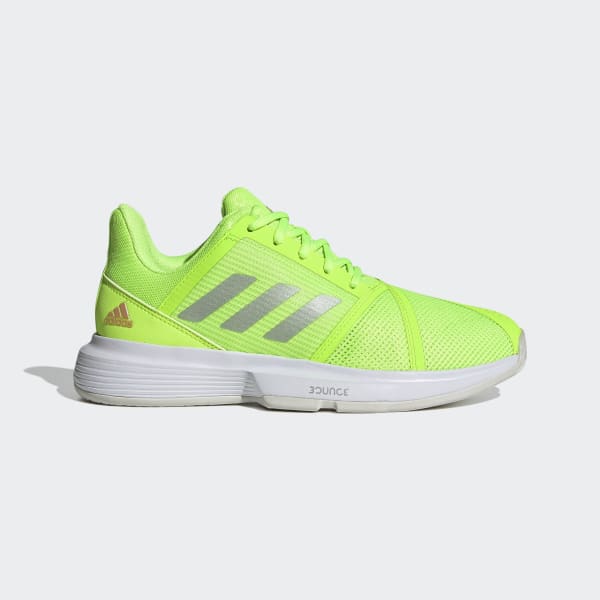 Defiant Generation Multicourt Tennis Shoes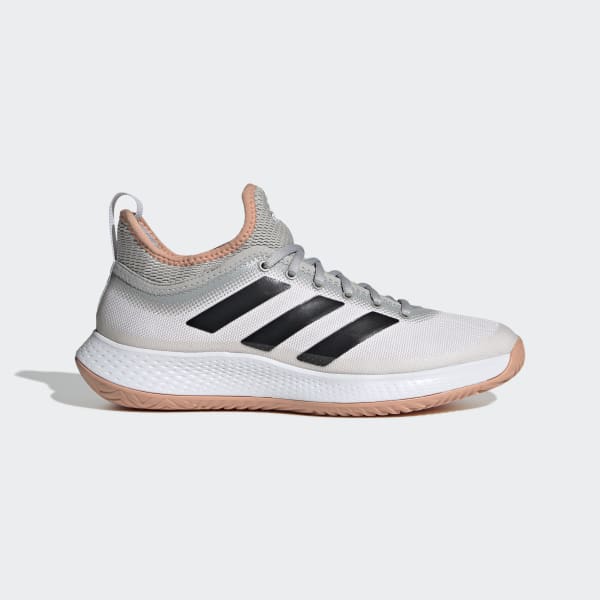 Our favorite golf shoes for hard courts
Hard courts are… well, hard! As the name suggests, hard courts are made from hard, uniform materials that have a uniform acrylic surface. This is one of the most common court surfaces and they have great bounch, awesome stability, and provide a speedy game.
K-Swiss
K-Swiss was the first all-leather tennis shoe. Made in America, K-Swiss are perfect for tennis and are great for hard courts. Here are some of K-Swiss' best sellers:
Womens Ultrashot 3 White/Liberty/Fluo Pink
Womens Ultrashot 3 Orchid Ice/Blanc De Blanc/Black
​​Babolat
French brand Babolat is a leader in womens tennis shoes and promote experts from Nadal and Jennifer Brady to those that are just starting out. Check out Babolat's best sellers: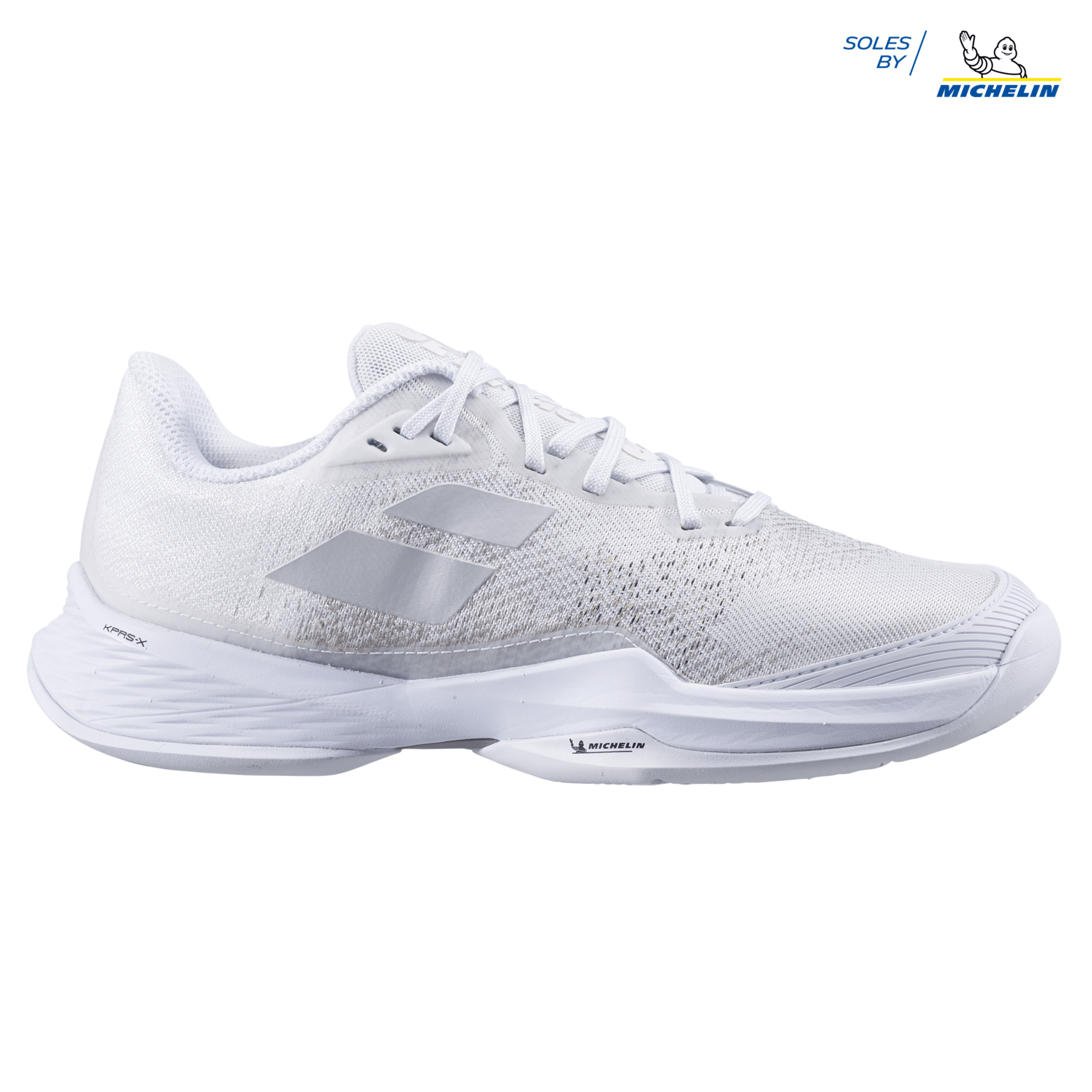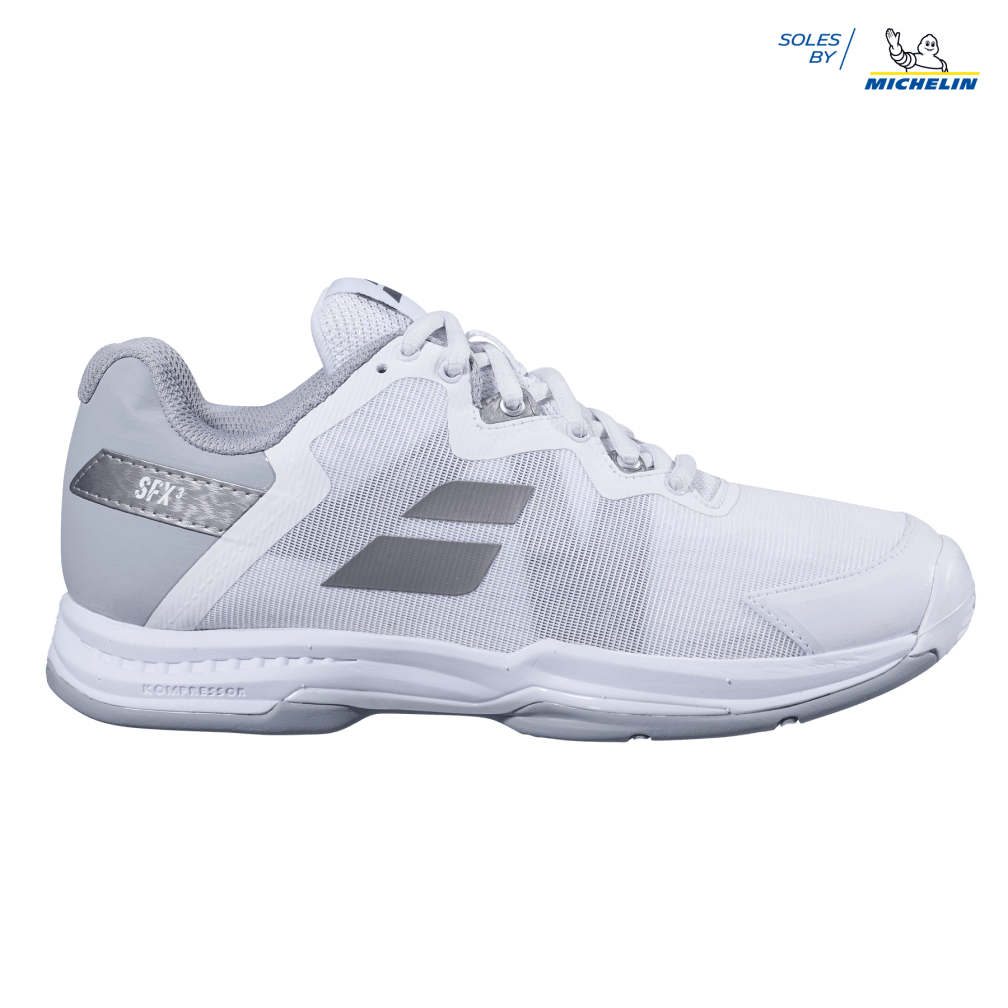 ---