Sure, some killer golf clothes and a cute golf outfit for the 19th hole makes a huge difference to the way you play your game, but you and I both know that golf shoes are the key to elevating your game. Golf shoes, unlike most athletic shoes, are known for their wide soles and large base. Most athletic shoes aim to keep your body balanced when moving, but because golf is played while standing, golf shoes are built to keep you sturdy and stable in one spot without hampering your performance.
What makes good golf shoes?
Good golf shoes aren't as elusive as you may think. There are three main components to golf shoes that will work for any golf outing, from a casual outing with friends to your first competition.
Comfort Level
Golf is a long game, longer if you're out playing with friends for fun, of course. It's important to keep comfortable, especially if you're walking the green (that's like, 4-6 miles, girl. Give those feet a break!) Look for shoes with padded inside soles for the most comfort.
Waterproofing
Waterproofing is much more important than you think it is. A beautiful morning on the green can be overturned by a spot of dew and a minor puddle you didn't see until it was way too late. Look for waterproof or water resistant shoes to keep you comfortable and warm all day long.
Stability and Balance
The biggest element to get right is stability. Look for shoes with a larger base and built-in stabilizers to keep your swing sharp and aligned, without you taking a little tumble. While you don't need golf shoes with spikes to play a great game, you can get shoes with spikes to add stability and balance, especially on wet or uneven terrain.
Our favorite golf shoes for beginners
We've found 2 brands that are on the less expensive side that are great for beginners at the game. They're pretty well known, and have great reviews from golfers of all levels.
Sketchers
The Sketchers Womens Golf Shoes section on the Sketchers website is a gold mine! Built for on and off the course, Sketchers key feature is their enhanced cushioning on the inside (tick!), coupled with their high traction outsoles for support (double tick!) Prices range from $65 - $105. Check out some of their range:
Skechers GO GOLF Jasmine - $100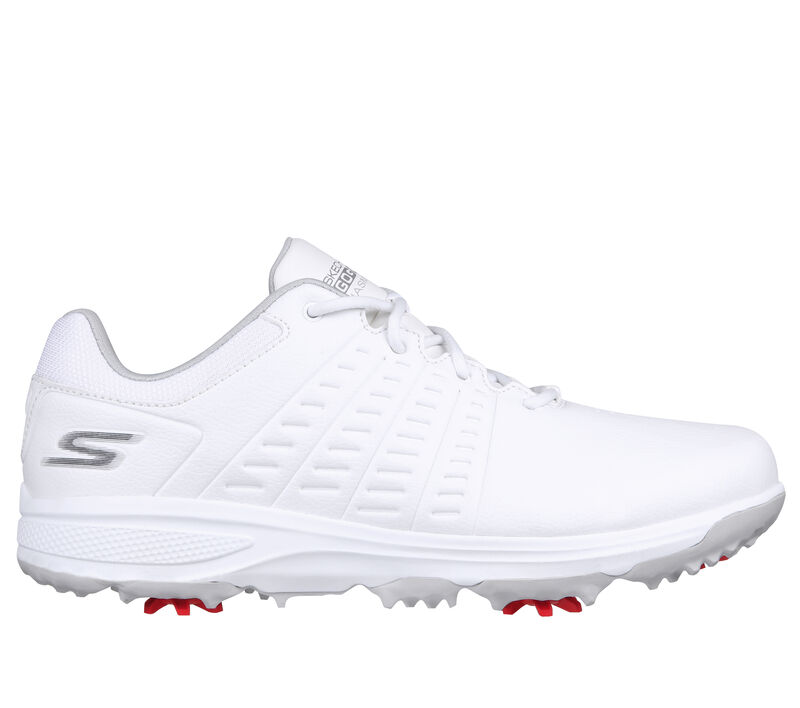 Skechers GO GOLF Arch Fit - Balance - $105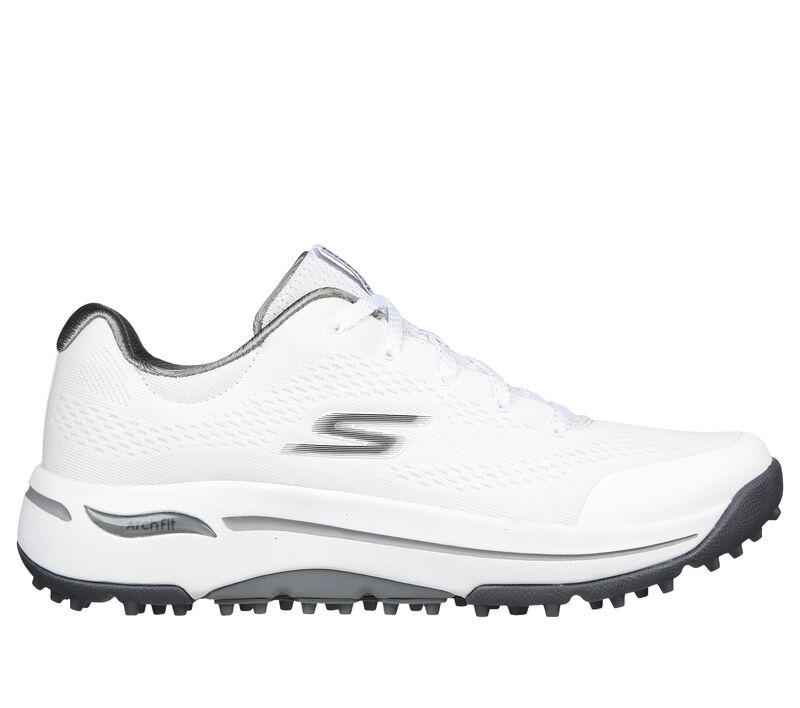 Skechers GO GOLF Elite V.3 Twist - $105
Adidas
Classic Adidas styles that you love, and all the support you need for golf. The Adidas golf shoes collection is great for women looking for something a little more elevated and a little more golf-forward. Styles range from plain sneakers to spiked shoes. Prices range from $65 - $220. Check out some of their range:
ADICROSS ZX PRIMEBLUE SPIKELESS GOLF SHOES - $130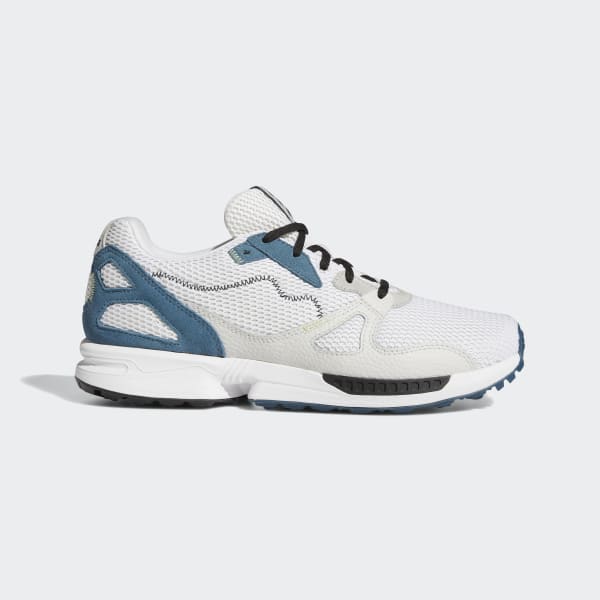 SOLARTHON PRIMEGREEN SPIKELESS GOLF SHOES - $150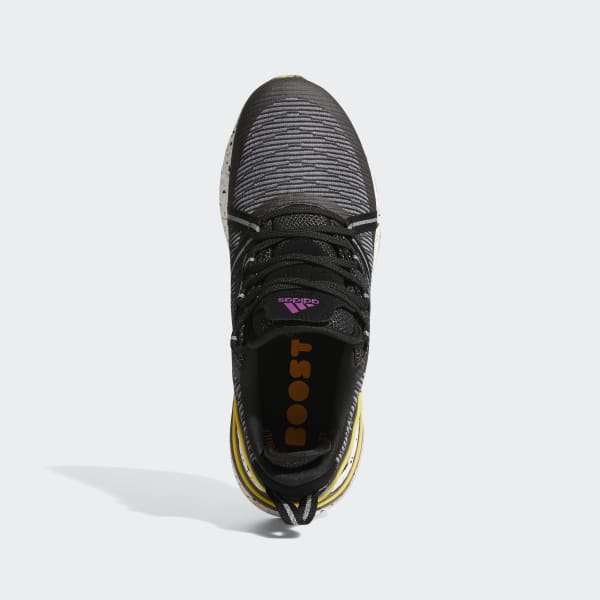 ZG21 BOA TOKYO GOLF SHOES - $190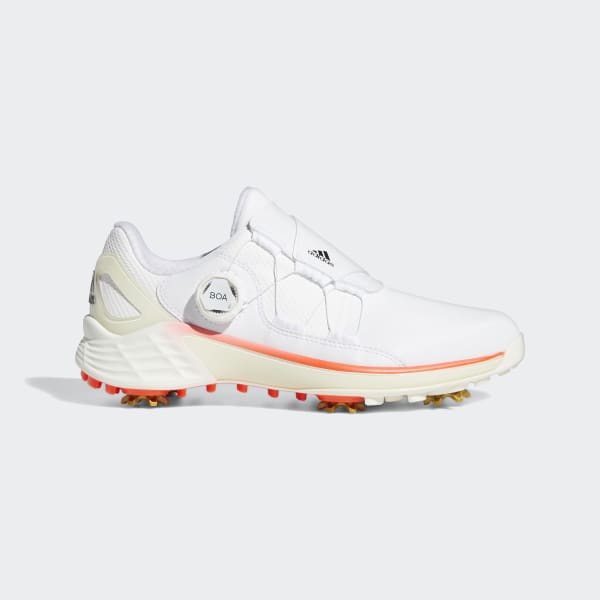 Our favorite golf shoes for intermediate players
Golf shoes for the more intermediate players that are tearing up the course every weekend (and the occasional weekday!) are easy to find, and have a fun selection to choose from. 2 brands we're excited about are more golf oriented and have great reviews.
FootJoy
FootJoy is a golf company - this is ALL THEY DO! FootJoy golf shoes come in four styles - athletic with and without laces and traditional with and without laces. All four are perfect for your intermediate player. Prices range from $80 - $230. Check out some of their best sellers:
G/FORE
Another household name to golfers, G/FORE is built for golf. From spike shoes to classic athletic shoes to leather traditional golf shoes, G/FORE has it all. Prices range from $185 - $250. Check out some of their best sellers:
WOMEN'S CAP TOE GALLIVANTER - $225
Our favorite golf shoes for advanced players
Advanced players need advanced golf shoes right? Here are some awesome examples of golf shoe brands that really elevate your game and look great on and off the course.
Nike
Nike may not sound like a brand you put in the "advanced players" category, but Nike famously sponsors many pro-golfers, and have developed their golf shoes to be flexible, easy to wear, and high impact. Prices range from $70 - $180. Check out some of their best sellers: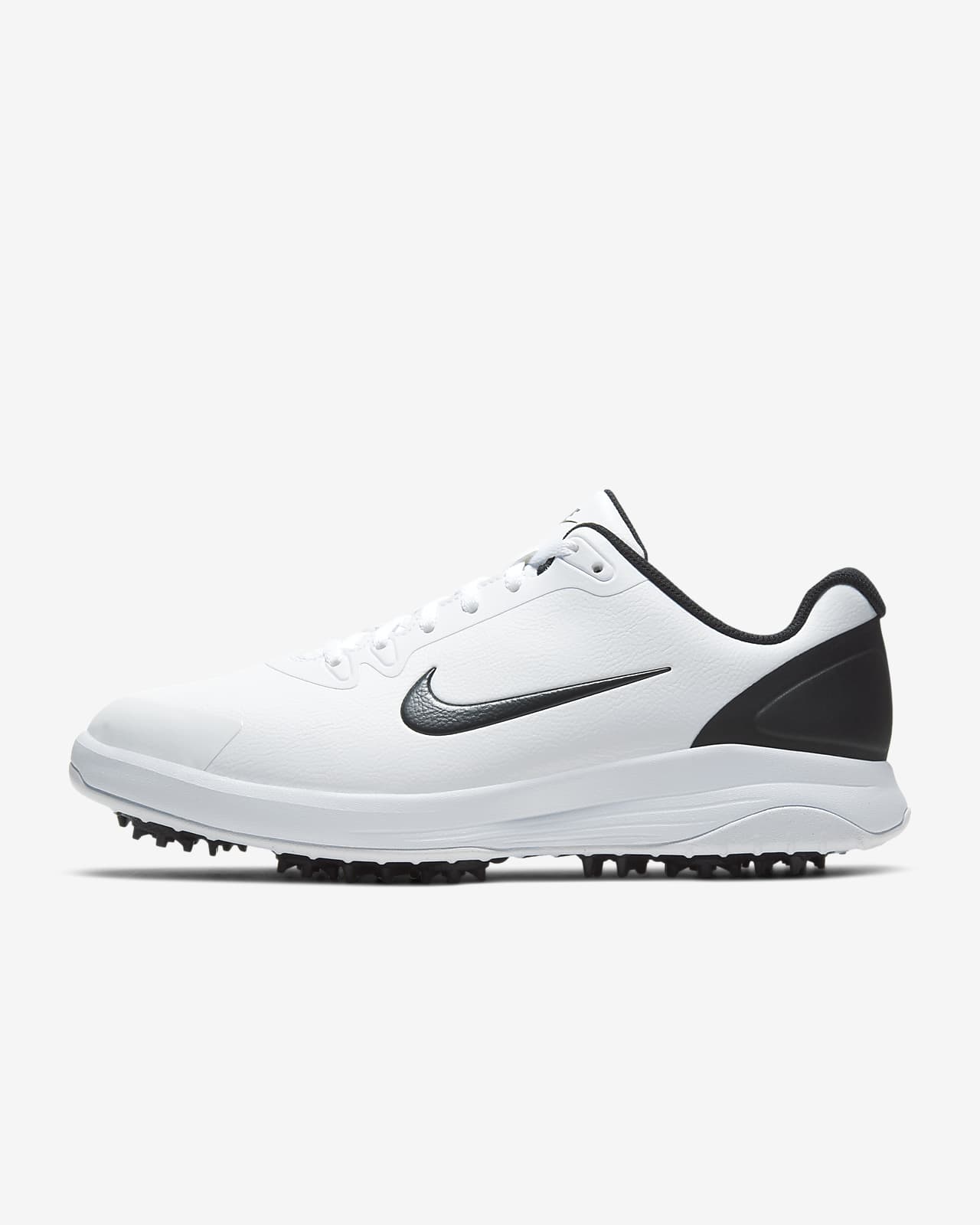 Nike React Infinity Pro - $120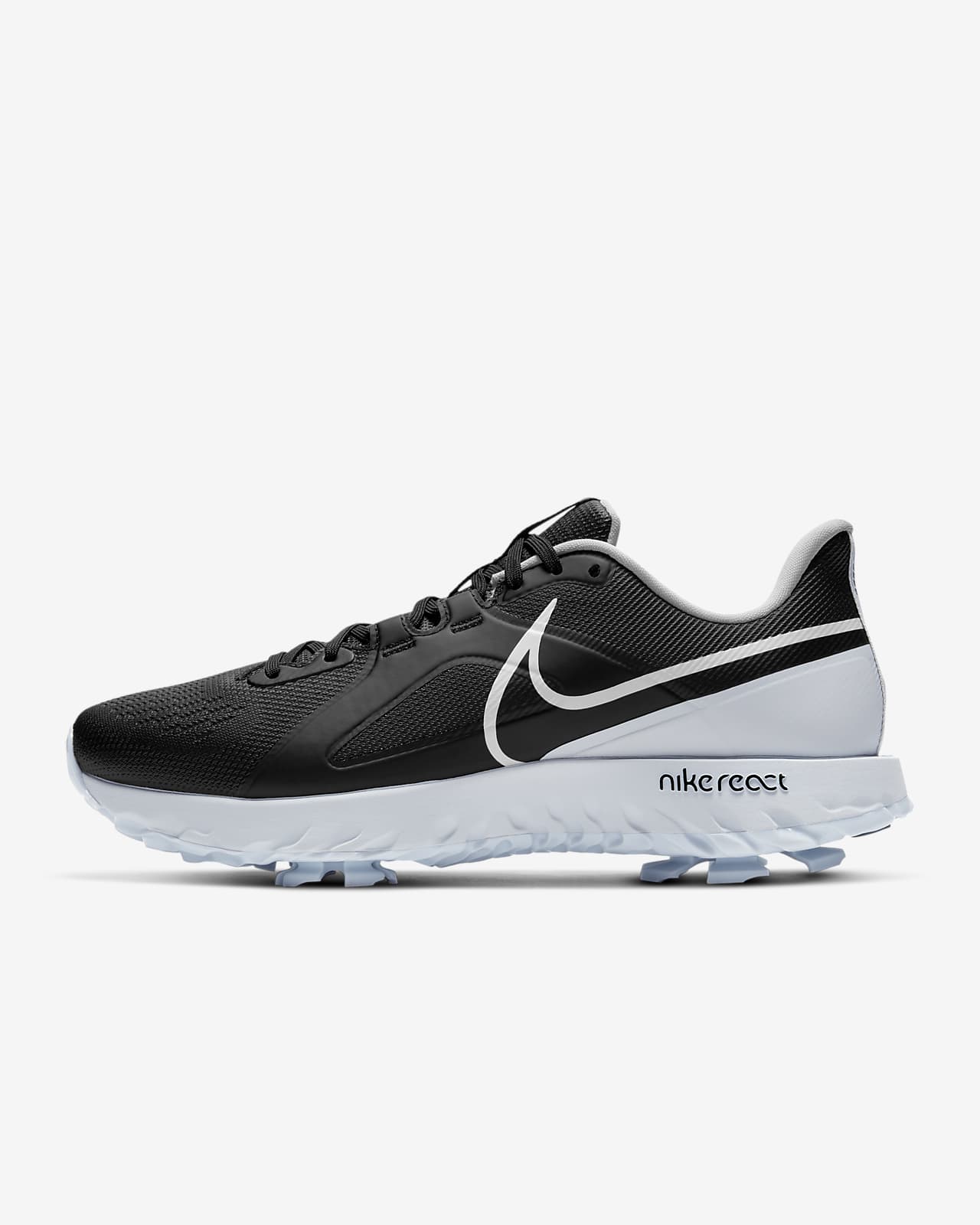 Nike Air Zoom Victory Tour 2 - $180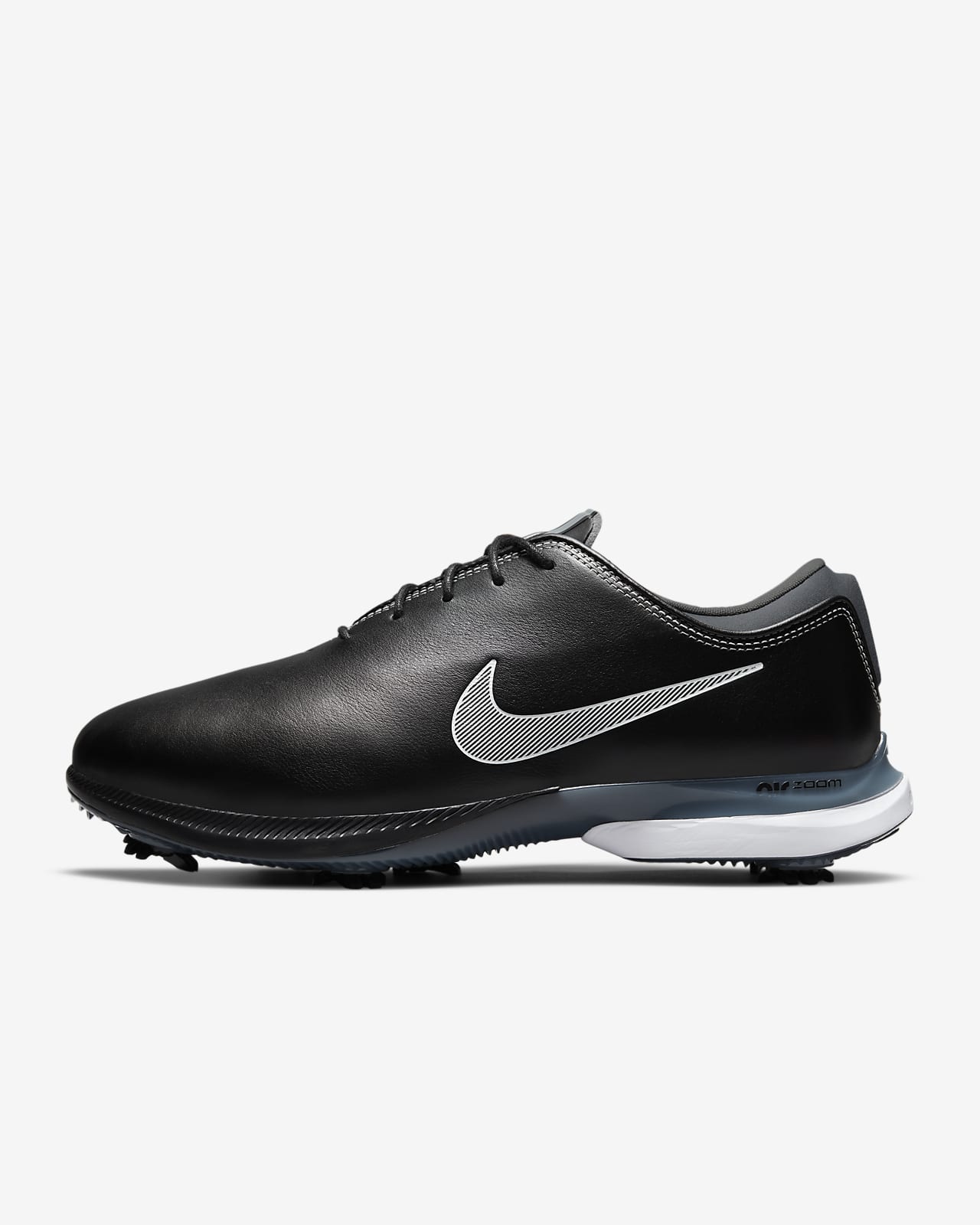 Ecco
Built for golf, Ecco golf shoes are one of a kind. Affordable and still perfect for golf, these golf shoes are classic, long lasting, and come in a variety of styles to fit, not only your game, but your own fashion. Prices go from $129 - $220. Browse some of their best sellers:
ECCO WOMEN'S SPIKELESS GOLF S-CLASSIC SHOES - $180
ECCO BIOM H4 WOMEN'S GOLF SHOES - $200
ECCO WOMEN'S GOLF BIOM G3 SHOES - $220
---